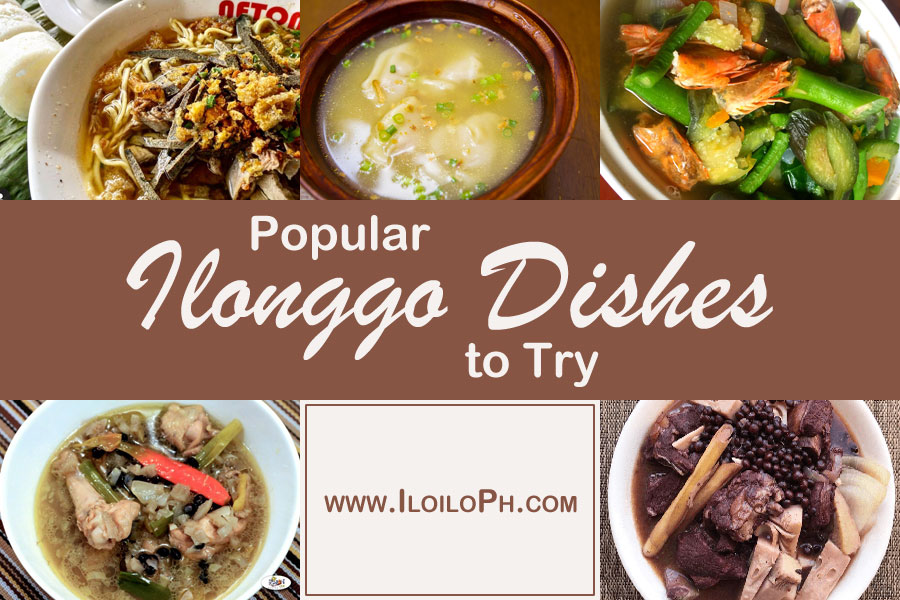 Before all the infrastructure that is currently helping boost tourism, Iloilo is first known for its gastronomic delights. While it is not the "Culinary Capital of the Philippines" (that title belongs to Kapampangan cuisine), there are some Ilonggo dishes that have become popular even outside the Visayas.
If you are visiting Iloilo any time soon, here are the popular Ilonggo dishes you may want to try.
---
LA PAZ BATCHOY
Batchoy is a type of noodle soup made with pork offal (organ meats), chicken stock, beef loin, and fresh pancit although other types of noodles such as bihon and sotanghon, are used too. A bowl of batchoy is topped with chicharon (pork cracklings) and spring onions. The dish originated from La Paz district where it also got its name from.
The dish is so popular in the Philippines that it is even used as a flavor or variant of many instant noodles brands.
Batchoy is often partnered with puto (a type of rice cake) and a bottle of soda.
---
PANCIT MOLO
Pancit Molo is a type of soup containing pork or chicken dumplings, shredded chicken or pork meat and shrimps. It originated from Molo district where it also got its name from.
Best served hot, it is garnished with green onions and fried garlic bits.
---
KBL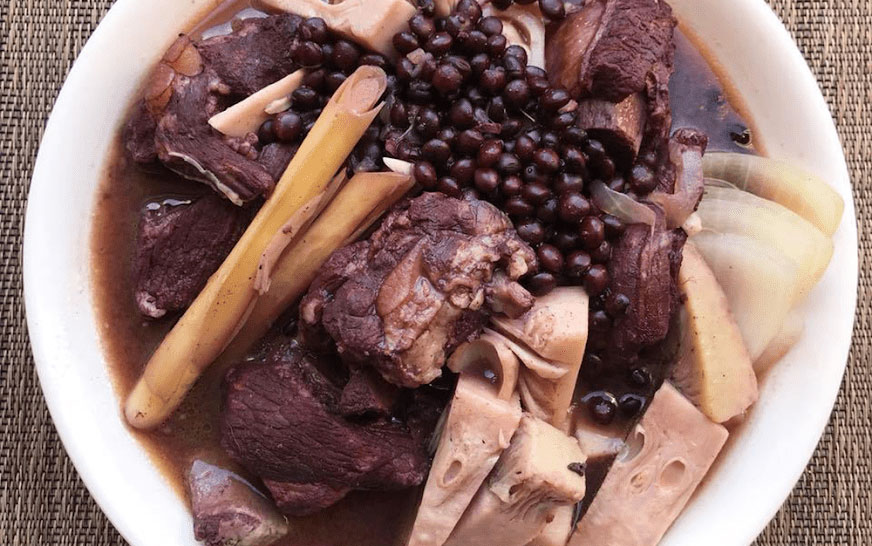 KBL is the acronym for kadios (pigeon peas), baboy (pork), langka (jackfruit). This dish requires unripe jackfruit and kangkong (water spinach) stalks and leaves are sometimes added. Batwan (also spelled batuan), a spherical fruit popular in Ilonggo cuisine for its sour taste, is used, too.
---
LASWA
Laswa is a vegetable-based soup and is probably the most cooked soup in Iloilo as it is very easy to cook and healthy too due to all the vegetables it contains. The dish typically contains sliced squash or unripe papaya, asparagus beans, saluyot, okra, tomato, onions, and malunggay (moringa). Shrimp, dried krill, dilis (anchovy), or dried fish (locally called pinakas) is also added for that additional flavor.
---
KADYOS, UBAD, MANOK
The name of the dish translates to pigeon peas, banana pitch and chicken in English – the three main ingredients. It is a kind of soup typically cooked during special occasions but is also available in some restaurants and local eateries on normal days.
Have you tried any of these dishes? Which one do you like most?
Popular Ilonggo Dishes To Try