Used to be the parián of Iloilo where the Chinese were required to live during the Spanish colonial era, Molo is home to the historic Church of St. Anne, popularly known as Molo Church. As such, it has become one of the most-visited districts in the city despite not having the biggest malls nor several hotels.
Molo has a significant role in the history of Iloilo as being the only district visited by Dr. Jose Rizal, the country's national hero.

What to See
Molo Church
Officially called St. Anne Parish Church, Molo Church was built from 1831 to 1888 under the direction of Don Jose Manuel Locsin. The church is made of white corals and limestones with egg white and sand to hold everything up since cement wasn't available at that time.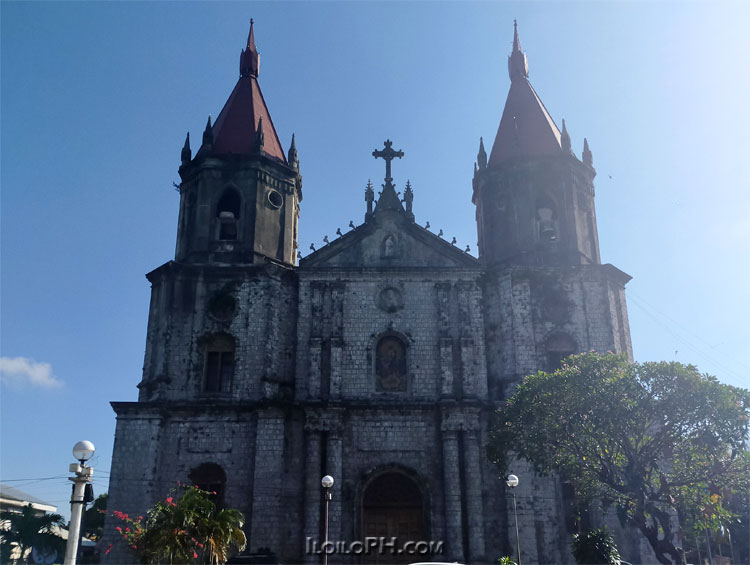 Unlike Jaro Cathedral wherein the aisle is lined with statues of male saints, the aisle of Molo Church holds the statues of sixteen female saints in addition to the altar holding the statue of its patron, Saint Anne. Hence the moniker, "the feminist church" and "the women's church".
Up to this day, Molo Church is considered one of the most visually appealing and most-visited churches in Iloilo.
Molo Plaza
Molo Plaza lies just in front of Molo Church so it is definitely hard to miss it when visiting the church. It has a centerpiece which is a gazebo housing six Greek goddesses. The plaza is a great place to unwind because of its nice ambiance being surrounded with trees. Found in one side of the plaza are stalls selling freshly baked bibingka (rice cakes) which makes for a truly authentic Ilonggo gastronomic experience.
Molo Mansion
Facing Molo Plaza is the Yusay-Consing Mansion, popularly known as Molo Mansion. It was once a neglected mansion subject to demolition due to its poor state but thankfully restored by SM Group and turned into a heritage museum showcasing local products, delicacies, and arts made by Ilonggos. It now stands as one of the crowning jewels of Molo district.
Religious Houses
Dominican Sisters Mother House
Not too far away from the vicinity of Molo church and plaza stands the Dominican Sisters Mother House founded by an Ilonggo nun Maria Beatriz del Rosario y Pidal who is currently being considered for sainthood.
Mill Hill Missionaries Central House
The home of St. Joseph Missionary Society, a group of pious priests, brothers, and lay missionaries who committed themselves to spreading the word of God.
---
Events and Festivals
Molo Fiesta
Date: July 26
Molo Fiesta is celebrated in honor of their patron, Saint Anne. The celebration usually starts with a mass followed by a procession.
---
Getting Around
There are several ways to get around Molo.
Jeepney
Jeepney is the most common and cheapest way to get around Iloilo City. Minimum fare is P8.50. From city proper to almost all points of interest in the city, fare is only minimum.
From Molo Plaza, you can hail Arevalo (Villa), Baluarte, Calumpang, Jibao-an, and Mandurriao jeepneys to get to city proper. When heading to Molo Terminal (terminal for buses bound for Antique) and Molo Plaza from city proper, choose Arevalo (Villa), Mandurria, Jibao-an, Mandurriao, and Baluarte jeepneys.
Taxi
Taxi is a convenient way to get around the city. You can hail a taxi almost anywhere and have it drop you to any spot in the city. Flag down is P40.00 and goes higher depending on your destination. When traveling within the city, know that it's always metered. Never agree on a fixed price even if you are traveling from city proper to whatever district you are heading to. Fixed pricing is only commonly used when traveling from the city to different towns in the province.
To save you from having to hail a taxi on the street, you can call one of the several taxi operators to send a unit to pick you up from your place of origin. Here are some of the biggest operators with their contact numbers:
GDR – (033) 321 1254
Light of Glory – (033) 320 5147
Quarry Taxi – (033) 501 0725
If you're from the hotel, you can ask the front desk to contact a taxi for you.
Private Car
If you are interested, you can rent a car to take you around. The cost of self-drive rental starts from P2,000 for 24 hours and can go higher depending on the type of car. For tour with a driver, rent starts at P3,500 for eight hours.
Motorcycle
To explore the city on two wheels, you can rent a motorcycle that is being offered by several businesses such as Iloilo Motorcycle Rentals in Jaro. You can also use third party booking such as book2wheel.com.
Bicycle
Iloilo is a bike-friendly city. The stretch of Benigno Aquino Avenue (also known as Diversion Road) has lanes designated for bikers and joggers.
Pedicab
Pedicabs are typically used in villages and minor streets but not in major highways.
---
Where To Stay
Hotel del Rio
M.H del Pilar St, Molo, Iloilo City | (033) 337 0736
Book here!
Iloilo Paraw Beach Resort
Zone 7, Molo, Iloilo City | (033) 501 3886
La Fiesta Hotel
M.H del Pilar St, Molo, Iloilo City | (033) 338 2186
Book here!
Urban Sands Iloilo
M.H del Pilar St, Molo, Iloilo City | (033) 508 1616
Book here!
---
Where To Eat
Chowking | Corner Locsin, San Pedro St, Molo | (033) 508 1888
Chowking | Taal, Molo
Istambayan Grill & Resto | M.H del Pilar St, Molo | +63 905 210 1410
JD Bakery Cafe | Citadel Building, Infante St, Molo
Jo-ann's Fishball | +63 915 622 3065
Jollibee | Avanceña St, Molo | (033) 335 3437
Jollibee | M.H del Pilar St, Molo | (033) 337 3700
Kap Esing's Pancit Molo | Barangay South San Jose, Molo | +63 920 675 8794
Panaderia De Molo | Avanceña St, Molo | +63 908 679 0035
Patakik | San Antonio St, San Antonio, Molo | (033) 337 1238
Ramboy's | Lopez Jaena St, Molo | (033) 338 0064
Ramen Choi | CS 1 & 2 RSVP Residence, West Timawa Avenue
The Molo Mansion Cafe | Locsin St., Molo
Tibiao Bakery | Avanceña St, Molo | (033) 337 9182
GT Plaza Mall
Location: M.H. del Pilar St., Molo
Binalot | (033) 503 2151
Griller's Oyster House
Pan de Manila
Ted's Oldtimer La Paz Batchoy
---
Where To Shop
Malls, Grocery, and Commercial Centers
Iloilo Supermart Molo | Locsin Street, Cor San Jose St, Molo
GT Plaza Mall | M.H del Pilar St, Molo
---
Gallery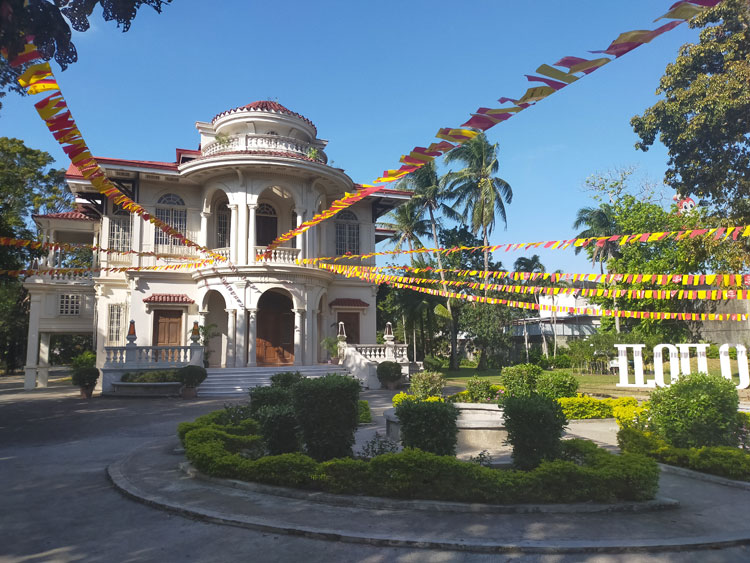 Molo Iloilo City Complete and Updated Guide